Welcome to our School Special Events Page
Here you can keep up to date with all the exciting activities that the children have been taking part in at Water Mill Primary School.
The Reading Eggs Launch
Thanks to all of the parents and family members who joined their children after school to find out all about our new Online Reading Programme – 'Reading Eggs'.
Click on the picture to login to your account.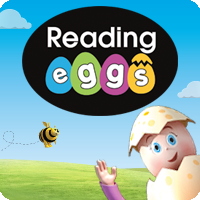 School Brass Concert
It had only been one term since the children in Year 4 began learning to play their brass instruments, however, along with some of the pros from Years 5 and 6, they were ready perform to the rest of the school and their parents. They all did a fantastic job, it's so impressive just how much they have all come on in such a short time. We were also really proud to present Alejandro with a certificate and badge to celebrate him achieving his next grading on the trumpet. Congratulations all!
(Photos coming soon)
The January Pantomime
We started our first week back to school with a bang when the pantomime came to visit. The children loved their rendition of Beauty and the Beast and can't wait to develop the story ideas in their own writing.
(Photos coming soon)